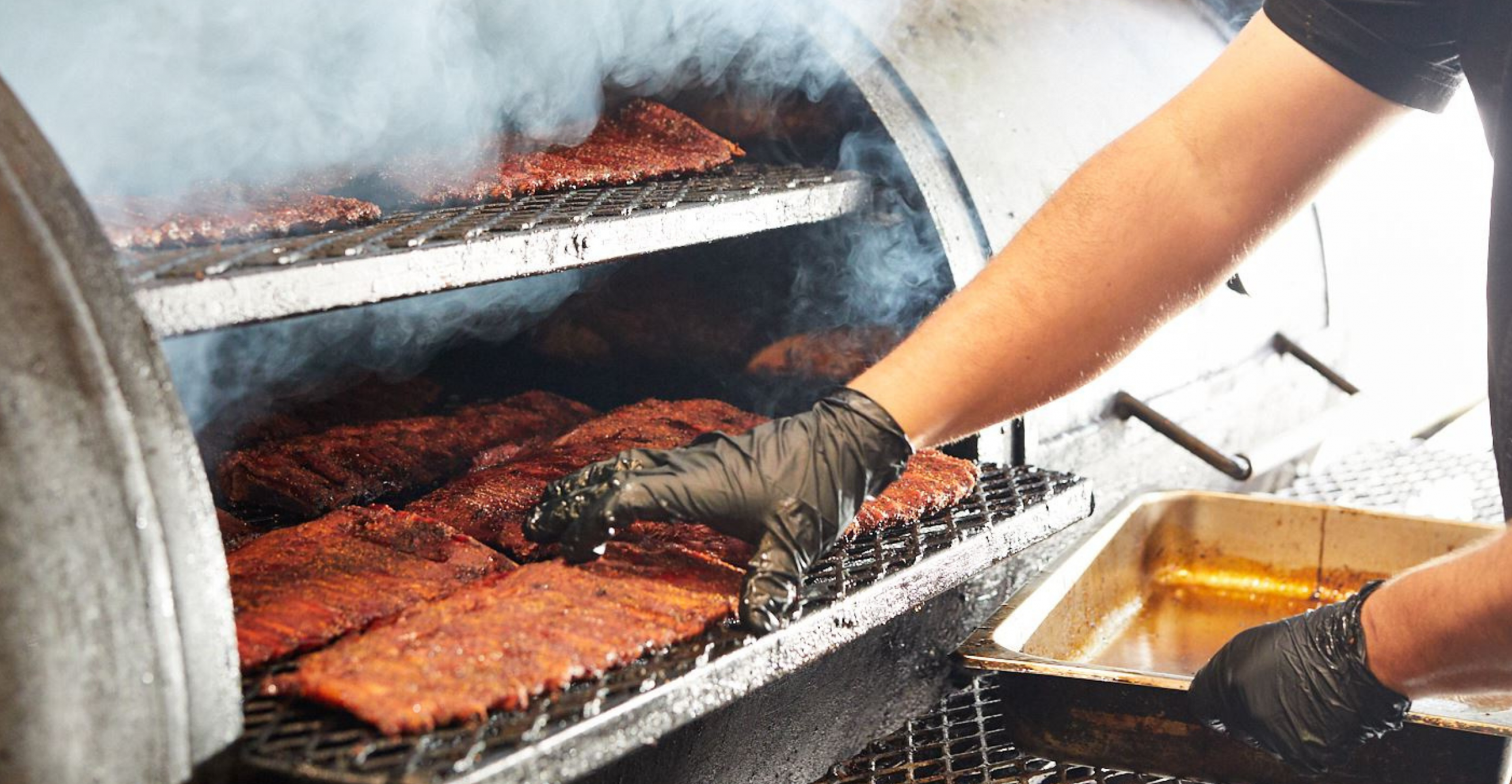 Barbecue trends come and go, but the American style of 'low and slow' continues to grow from strength to strength in Australia and has firmly entrenched itself as an all-time tasty favourite.
According to Martin Goffin, Pitmaster and owner of very popular and One-Hat Victorian low and slow barbecue restaurant, Red Gum BBQ, the cuisine is captivating thousands of Australians who are embracing this unique and delicious form of barbecue.
The traditional Australian backyard barbecue is being redefined by the different sorts of BBQ techniques on offer and this includes smoking and going low and slow.
For Martin, his barbecue journey at Red Gum all started in from the mother ship of southern bbq – the US.
Low and slow with a unique Australian twist
Twenty years ago, in 2002, Red Gum owner, Martin had his first taste of Southern BBQ in Florida. Martin then was presented with the cuisine in other parts of the US including Georgia, Tennessee, and the Carolinas.
Fast forward to 2013, Red Gum BBQ was created and it now celebrates the quintessential southern-style bbq of low and slow with a unique Australian twist.
"I have always enjoyed barbecuing, but what I love about southern style barbecue is the meticulous and considered process that results in succulent and flavoursome meat that has been stroked by smoke," Martin says.
"Low and slow brings a different flavor and texture to meat."
Martin's set up is very distinctive – no question
This style of barbecue uses lower temperature and as I use Red Gum, it creates a mouth-watering product such as beef brisket and pork shoulder. It has been a real labour of love for me to experiment with smokers and woods to create dishes that have customers coming back for more!
And we are serious about our smokers. Martin's set up is very distinctive – no question.
"At Red Gum, we have the gorgeous grass-fed beef brisket which is smoked for 12 hours and features a Texas-style salt and pepper dry rub.
It is easy to have your own starter kit
"At home, if you want to embrace the low and slow trend, consider products such as Samba's Smoking chips, natural and additive free, and the best smoking chips if you want to produce an intense smoke in your barbecue over a shorter period of time, ideal for smoking steaks, chicken, lamb and pork. They can also be used on slightly longer cooks such as a rotisserie meat over coals, with the chips needing a top up throughout the cook.
To be low and slow ready at home, Martin says it is easy to have your own starter kit.
"You need a decent fire starters like Samba's natural fire starters, Samba's BBQ nitrile gloves, a meat probe, a BBQ (kettle grill, bullet smoker or an offset smoker) and of course, quality product which is free range and ethically sourced.
"The rise of food media has increased the appetite for cooking and eating culturally different cuisines and food discovery. It's an art and craft, and I suspect, it will continue to grow in popularity."