At Samba, we are so much more than fire and barbecue. We are passionate in being part of those special moments that you experience and treasure with your family and friends.
For more than 34 years, Samba has celebrated those memorable times with you – whether it is the annual family camping trip, the weekend barbecue with mates, extended chats in front of a fireplace or creating the ultimate smoking roast, Samba is there every step of the way.
As a proud Australian family business, based in Hallam, Victoria, Samba is supported by a suite of Australian retailers who stock our products with confidence and with the same enthusiasm we have.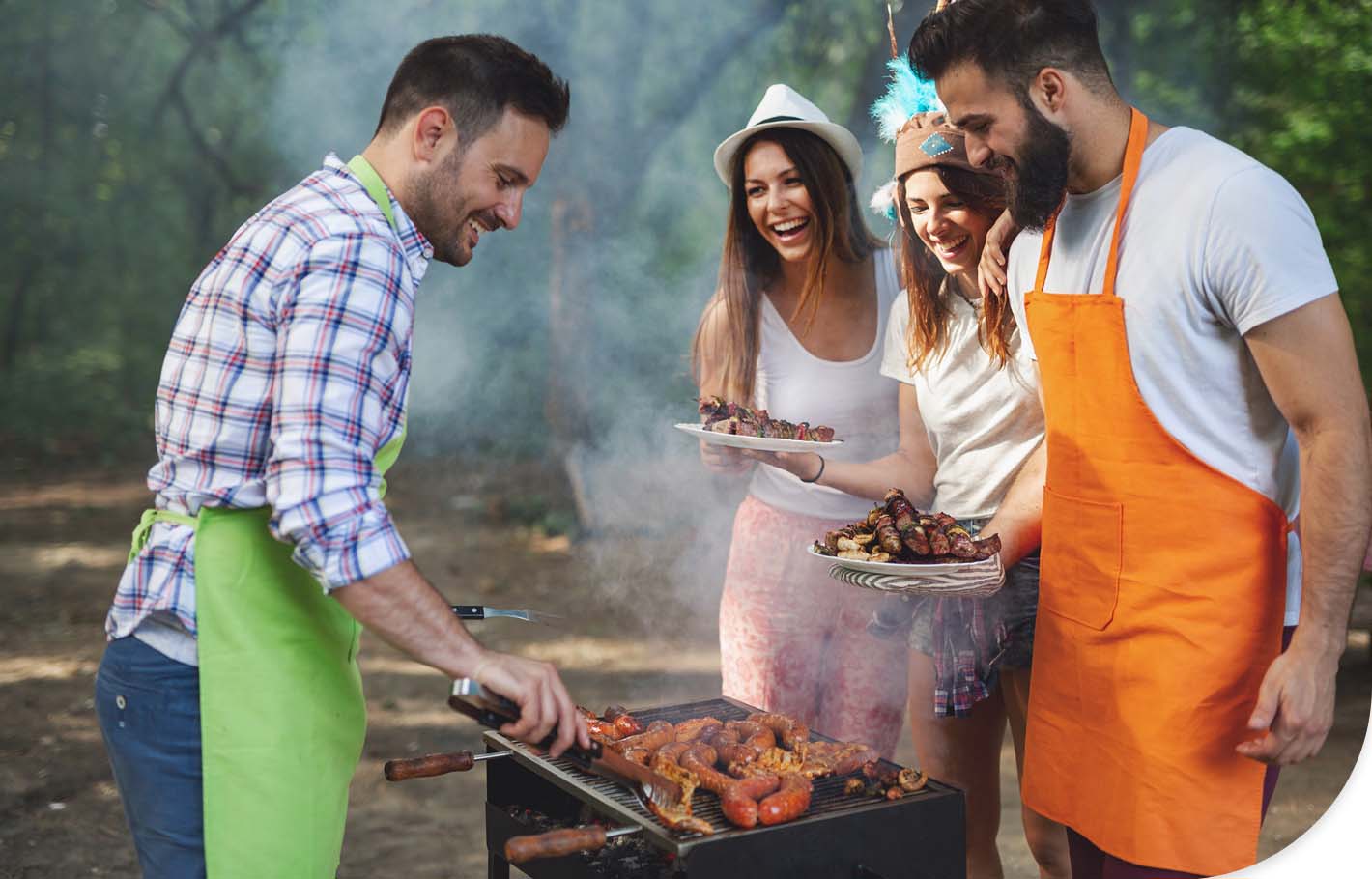 Sourcing the best from around the world
The Samba team is meticulous in sourcing the best products from around the world for our extensive range. From our all-new Hickory Chips from the United States, Firelighters from the UK to Hotlogs made right here in Australia, Samba is loud and proud when it comes to handpicking premium products which are easy to use, reliable and deliver what you want them to do, first time around.

Our Success Story
From humble beginnings, the Samba team, with the love of fire firmly entrenched in their hearts, set about building a fire and barbecue range which they hoped Australians would love. Even from the early days, Samba was innovative and forward-thinking when it came to creating and sourcing quality products that performed well and were value for money.
Today, Samba is synonymous with industry-leading fire and barbecue products, and that's why we are the number one fire and barbecue consumables brand in Australia.
Our team at Samba strives to be innovative in all that we do so our customers can enjoy all their fire and barbecue experiences, creating magical memories along the way.
Value and quality all rolled into one
For more than three decades, Samba has built an industry-leading reputation, boasting high-quality products for all things fire and barbecue.
From legacy white firelighter to the increasingly popular natural products, our strong range reflects our intuitive process in presenting a fire and barbecue range that the market not only wants but demands.
We have immense confidence in the products we deliver to thousands of Australians in all seasons and scenarios. Our commitment in creating and stocking products that are fit for purpose is unwavering.