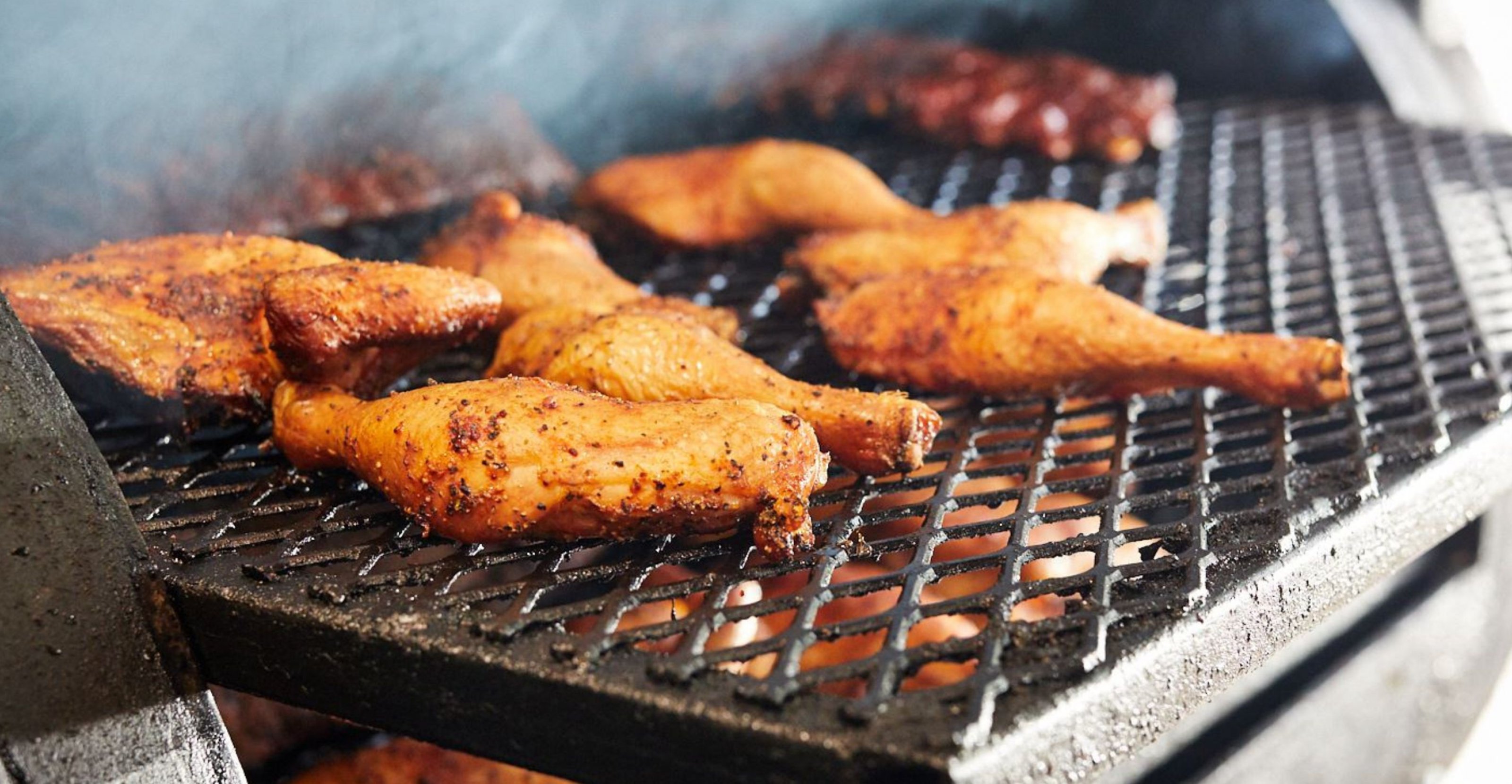 As a relatively inexpensive cut, the humble chicken wing doesn't need to boring or bland. Quite the opposite. Prepared well, a chicken wing can be amplified to a sweet, spicy and smoky sensation.
Leading Australian pitmaster and founder of Red Gum BBQ, Martin Goffin and Samba, the experts in fire and barbecue, share their insights in how chicken wings can be promoted from poor chicken cousin to the crispy and tasty star of the show.
To kick start the mouth-watering wings, you need to brine the wings. Brine increases the moisture content with a salt solution, add some aromatics like garlic cloves, coriander seeds, bay leaves and thyme and peppercorns.
Martin Goffin, Pitmaster and owner of very popular and One-Hat Victorian low and slow barbecue restaurant, Red Gum BBQ says, "Aunt Kelly's Chicken Rub is a robust Georgia-style spice combination - Smokey, peppery, garlicy - perfect for your whole bird, breasts, thighs and wings."
"At Red Gum BBQ, our famous buffalo hot wings are choc-a-bloc with spice, heat and tongue-tingling flavour. You simply cannot stop at one."
Where there's smoke, there's flavour
Martin adds, "As our restaurant name suggests, we use red gum in all our smoking. Red gum creates this earthy robust aroma that creates another layer of enviable flavour to our meat. It also ignites and burns slowly with a low flame and produces the perfect amount of smoke."
For you to enjoy smoked wings at home, try Samba's smoking chips. These are natural and additive free, and the best smoking chips if you want to produce an intense smoke in your barbecue over a shorter period of time, ideal for smoking steaks, chicken, lamb and pork.
They can also be used on slightly longer cooks such as a rotisserie meat over coals, with the chips needing a top up throughout the cook.
The mouth-watering results with smoking with Samba can be accomplished with either over our charcoal or your own gas barbecue. And when it comes to decide what is best to use for your smoking needs it all comes down to temperature and time. The choice is yours!
Simple to use, all you need to do is to soak the Smoking Chips in water or a liquid of your choice for around 25 minutes. Drain chips and spread over hot coals. Wait for chips to start smoking before placing food onto the grill.
If are using the smoking chips on a gas barbecue, wrap soaked and drained chips in foil (poking holes into the top to allow for smoke to escape) or into a BBQ smoker box. Place onto cooking grill and close the lid. Wait for chips to start smoking before placing food onto the grill.
Then you are ready to roll!
With the wings now in a smoking Havana, it is now time to sauce them up. And Martin has two winning sauce recommendations to please.
"Dress your wings in a house-made Alabama White Sauce or Buffalo Sauce. Simply delicious."