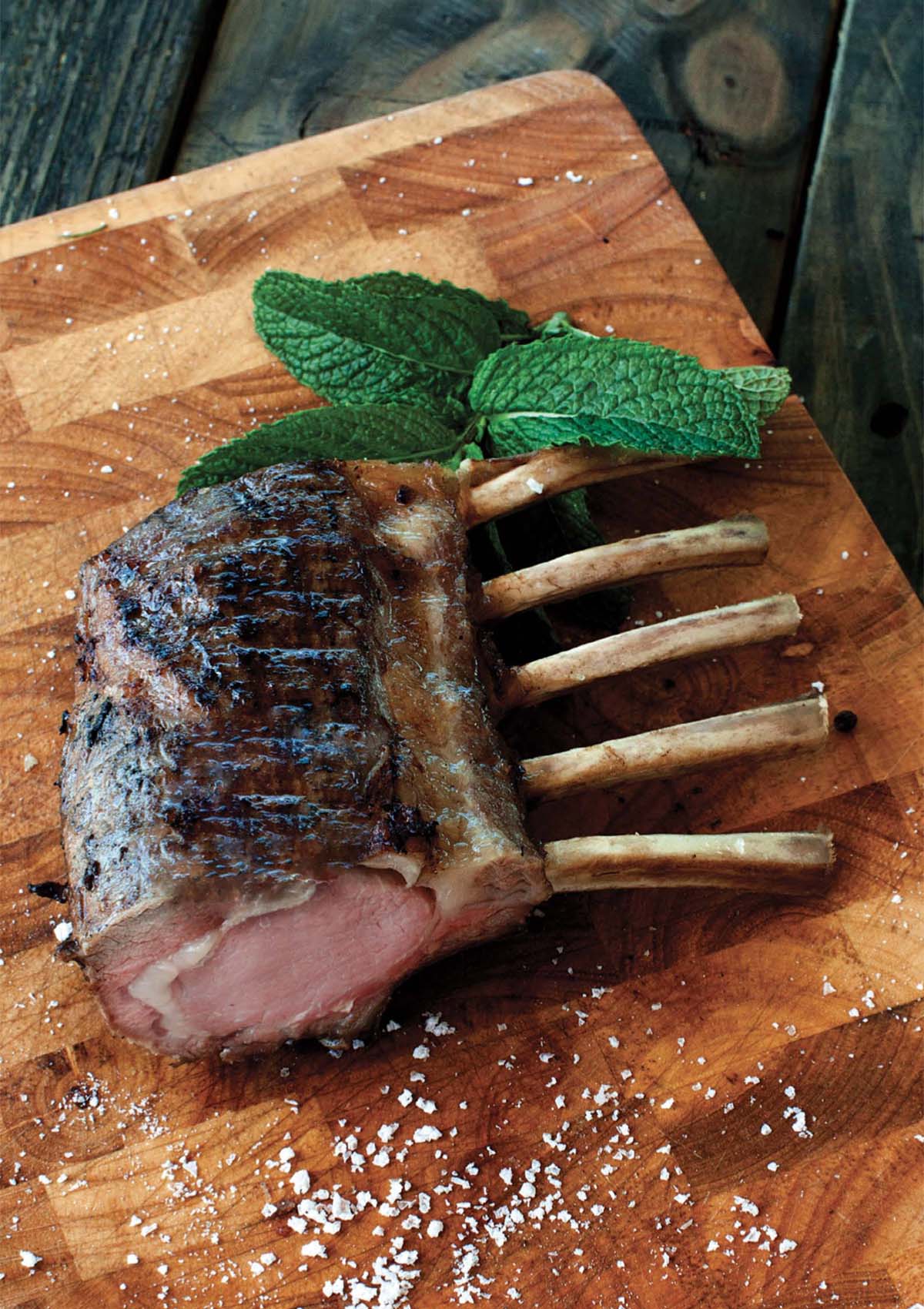 Rack of Lamb
Ingredients
1 rack of lamb
1 medium clove of garlic minced
1 heaped teaspoon fresh mint finely chopped
1 tablespoon finely chopped fresh rosemary (or 1 teaspoon dried)
3 tablespoons olive oil
1⁄4 teaspoon ground black pepper 1 tablespoon red wine
Salt flakes to taste
Method
Mix the garlic, mint, rosemary, pepper, olive oil and red wine. Trim off the fat cap. Pat the meat dry and apply wet rub. Sit for 1-2 hours.
Loosely wrap bones with tin foil. Preheat the grill for indirect grilling. Place meat on the indirect side with the lid down for about 5 minutes per side.
Move the meat over the direct side to sear. Take care not to burn. Turn often, about every 2 minutes. Remove when interior reaches 160°c. Rest for 10 minutes.
Tips
For best results allow your meat to marinate at room temperature