At Samba, we take great satisfaction in knowing a thing or two about fire and barbecue. In fact, when it comes to ALL things fire and barbecue, look no further than Samba. Our extensive range is there to help make those moments with family and friends that extra special. Fire it up with Samba!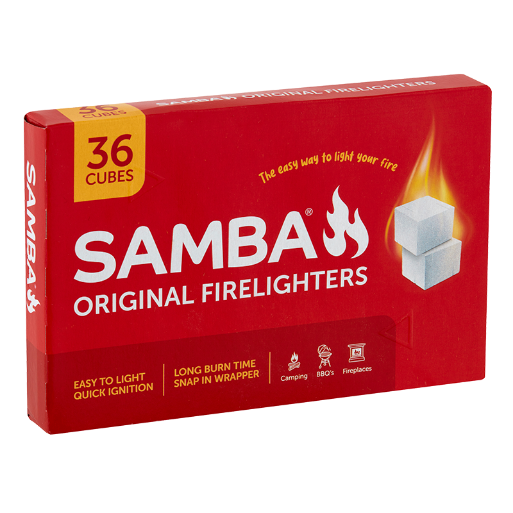 Australia's Favourite Firelighter
Specially formulated to give you the quickest and easiest start to your wood fire or charcoal fuelled bbq, Samba Original Firelighters are the classic, favourite go-to for the easy way to light your fire.



National Hamburger Day – May 28th
National calendar days are there to be celebrated – from Mother's Day to Father's Day, these days are treasured and loved. But there is one calendar day which is escalating up the ranks and that is National Hamburger Day on 28th May. And what better way to celebrate this tastiest day of the year than for Samba the experts in fire and barbecue to reveal their most favourite hamburger recipes on the grill. Of course, there really is no better way to create a delicious hamburger than on the barbecue.