At Samba, we take great satisfaction in knowing a thing or two about fire and barbecue. In fact, when it comes to ALL things fire and barbecue, look no further than Samba. Our extensive range is there to help make those moments with family and friends that extra special. Fire it up with Samba!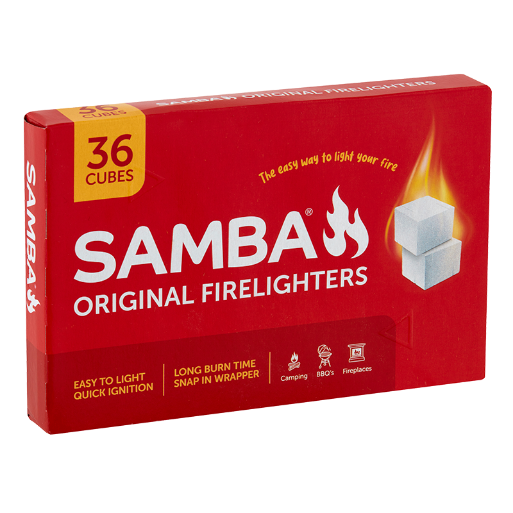 Australia's Favourite Firelighter
Specially formulated to give you the quickest and easiest start to your wood fire or charcoal fuelled bbq, Samba Original Firelighters are the classic, favourite go-to for the easy way to light your fire.



BBQ on a budget without compromising on flavour
Inexpensive grilling eats doesn't mean you need to sacrifice on flavour. It is quite the opposite actually. With a peppering of planning and sprinkling of creativity, every barbecue meal, whether it is with your family or when you are entertaining larger, hungrier crowds, a barbecue on a budget will still see them clamouring for more. Samba, the experts in fire and barbecue, will set you up with the perfect fire, so you can focus on the ingredients and the delicious result, being mountains of delicious goodies, which best yet, won't cost a bomb!